Lokal was selected to participate in Stockholm Creative Edition 2023, which is an independent design week where Stockholm forms a fund for a new type of design festival where we showcase the best in Nordic design, furniture, lighting, art, and crafts.
Minna Arponen is a jewellery designer and maker from Helsinki. Recently, she's been fascinated by the tiny glass beads that she used to play with in her childhood. We visited her studio where most of her pieces take form, if not in her lap on tram rides through the city.
Pan Jianfeng is a conceptual artist working predominately with paper and ink. His background and techniques are rooted in tradition, but his works are strong and contemporary. We visited his home studio one early spring afternoon to learn more about his works in our Year of the Rabbit exhibition.
Aimo Katajamäki is an artist, illustrator, and graphic designer. His superhero wood sculptures depict human nature in a subtle and delicate way. We visited his studio just a few blocks from Lokal as he was carving his new pieces for the Year of the Rabbit exhibition.
Milla Vaahtera is a designer and artist best known for her unique pieces combining bold glass parts with delicate brass.On a winter's day earlier this year we visited her studio in an old elementary school building in Helsinki, where she assembles her pieces.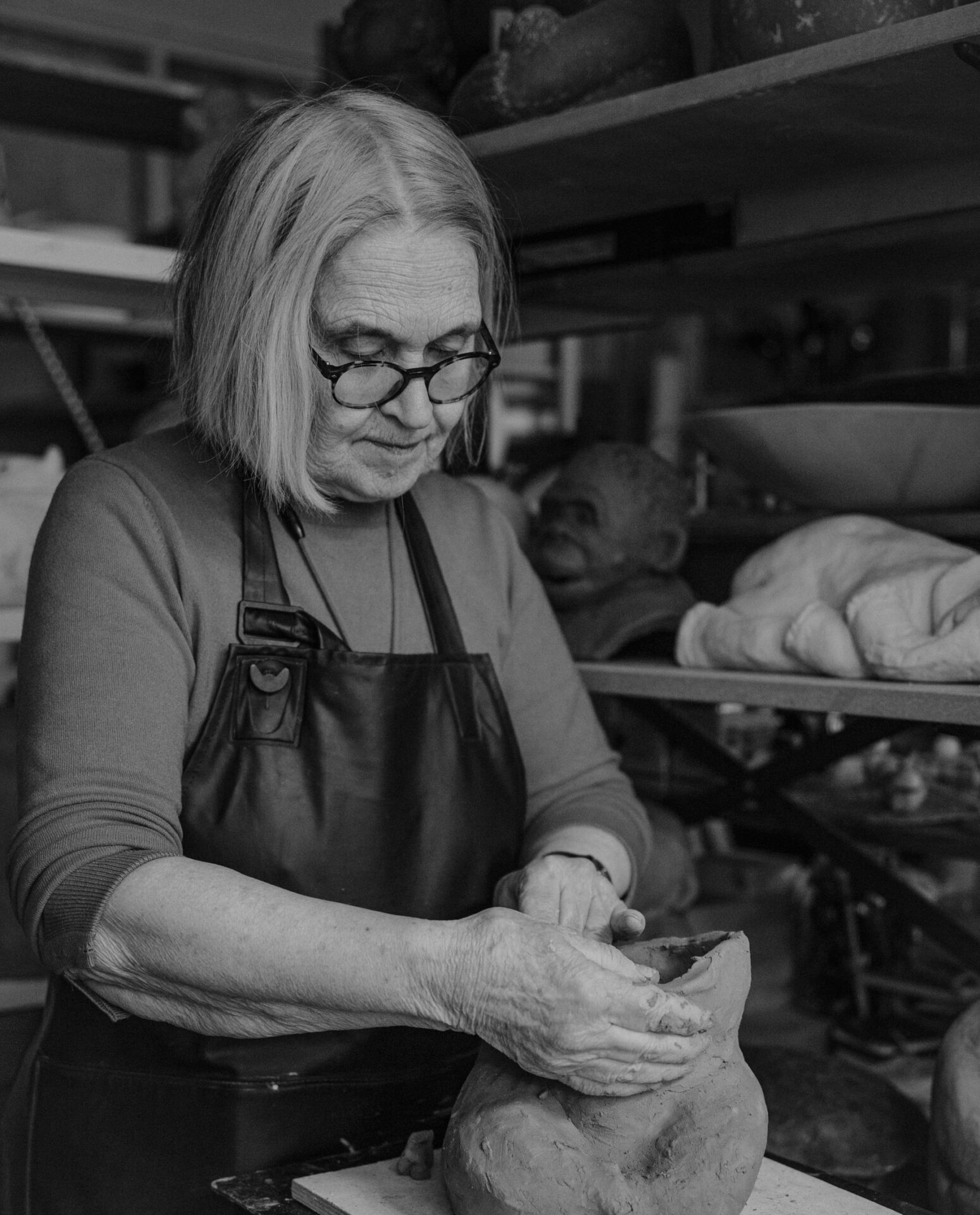 Katy Hertell is a sculptor living in Helsinki. She draws inspiration from Eastern and Greek mythology, from the animal world, from children and from Nature, in creating hand-built sculptures. These photos accompanied by a short interview are from a recent visit to her at her studio at the Cable Factory in Helsinki.
Rasmus Palmgren is a designer who seeks new perspectives for everyday objects, always on the lookout for clever, innovative and simple solutions and a fine balance between material, aesthetics, usability and production. Over the years we have had the joy to exhibit his unique, sculptural furniture pieces.
Matti Pikkujämsä is an esteemed freelance illustrator and artist since, working in the interface of art and illustration. We visited his make-shift studio in his Helsinki apartment just before we started setting up his solo exhibition Variations.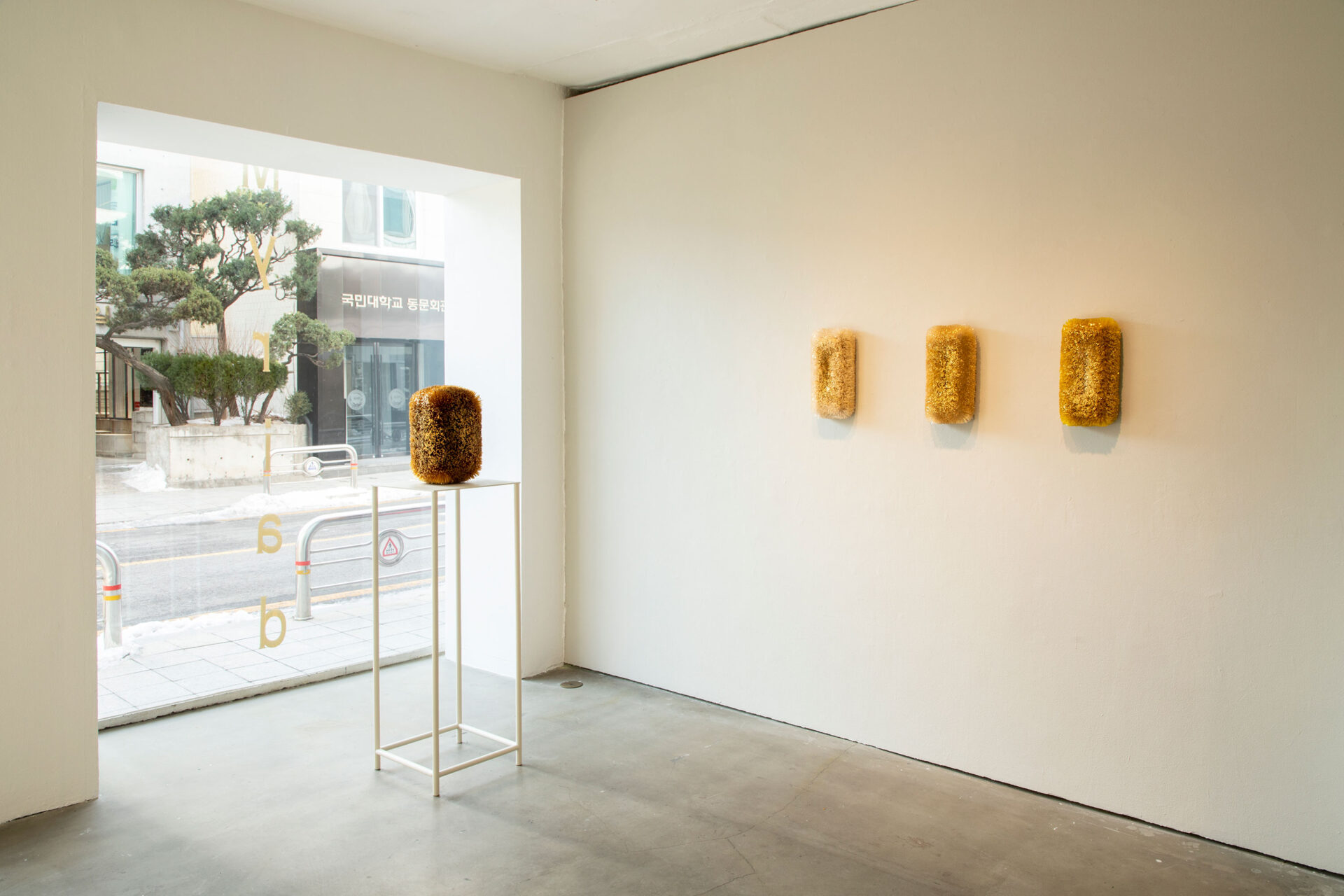 The works Renata presents in her first solo exhibition in Korea are based on the composing techniques she has used in recent years, with which she has found ways to create objects that focus purely on the material and its essence: its texture, its colour, and its relation to light.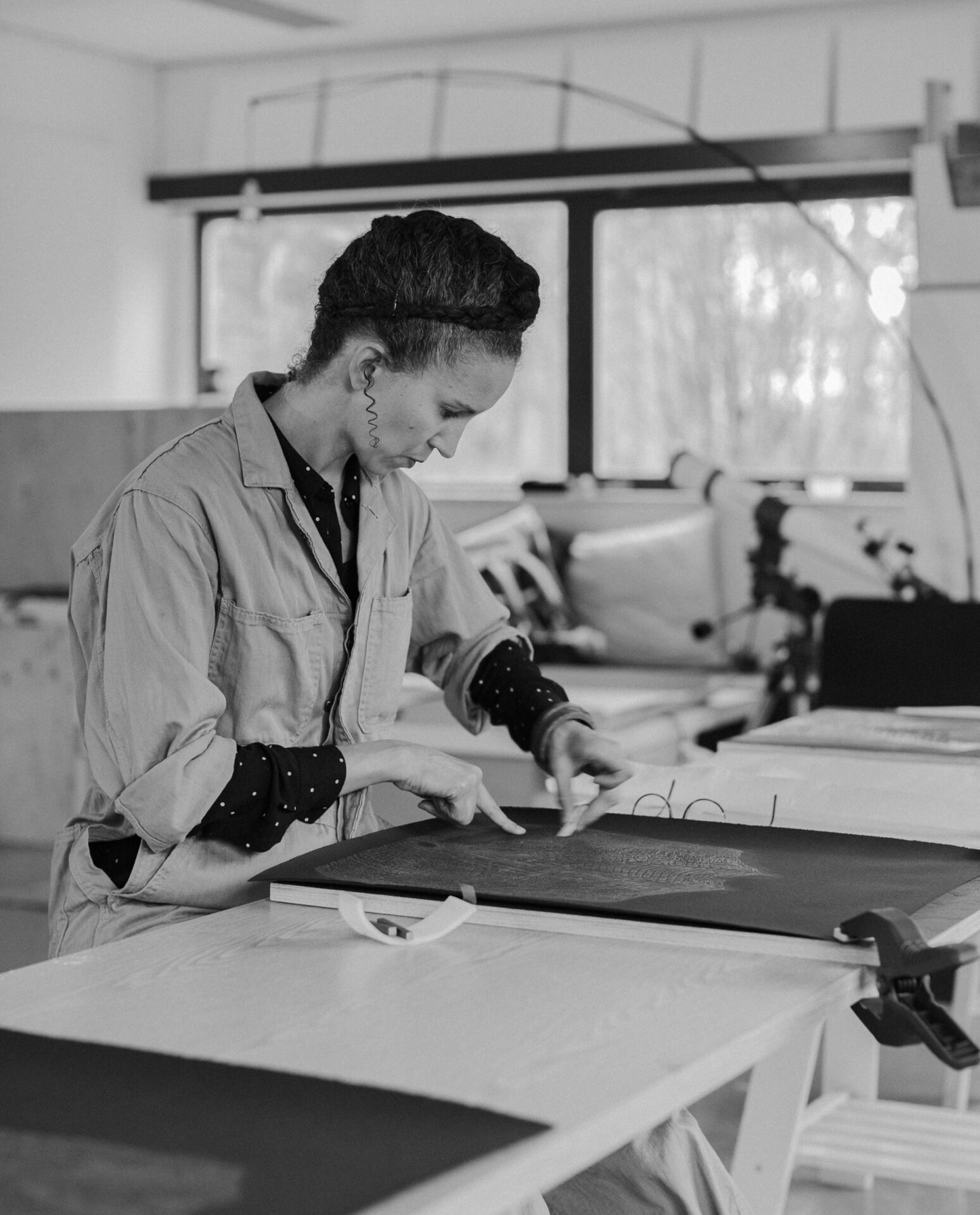 Sasha Huber is a visual artist of Swiss-Haitian heritage. Huber's work is primarily concerned with history's influence on the present and focuses mainly on the ramifications of colonialism. We visited her studio as she was working on her new pieces for our Jewel exhibition, as well as her Tailoring Freedom series.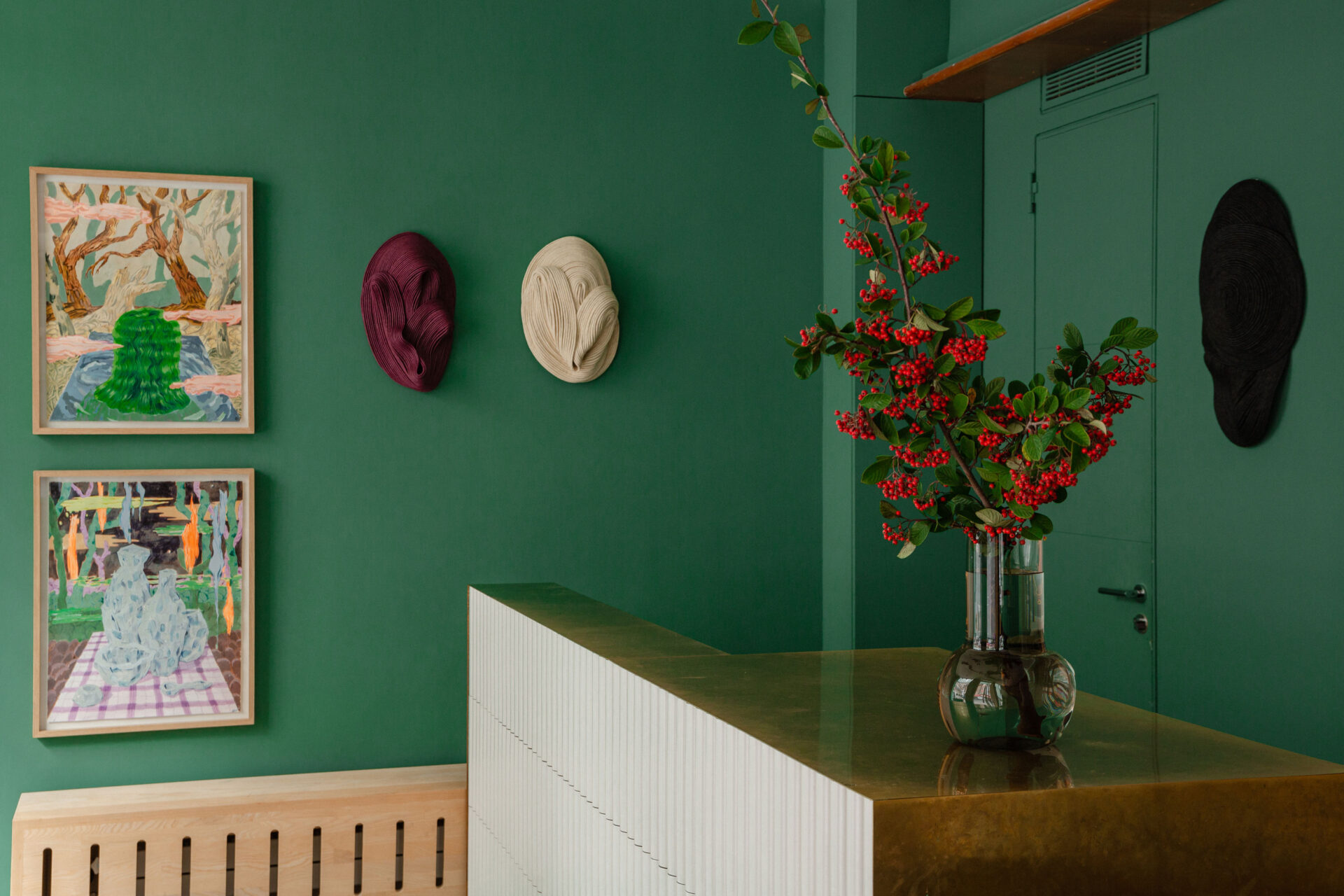 The group exhibition Listen to the Forest that Grows, the most recent collaboration between Institut finlandais and Katja Hagelstam of Lokal Gallery, presents a selection of artworks, craftsmanship, and design.
Linda Linko is a Helsinki-based visual artist, who creates images that are linked to momentary experience. We visited her studio just as she had emptied it out to fill the Lokal Gallery space for her solo exhibition Blush.
The Lokal Kollektion products are designed collaboratively with some of our favourite makers. These objects are a family of future classics.
Päivi Keski-Pomppu is a fine jewellery designer based in Helsinki, Finland. We visited her studio, where she works on both her jewellery as well as her sculptural pieces.
Lokal's journey, which began in 2012, continues true to its essence in bringing forth local artwork and craftsmanship. To value timeless beauty, sustainable design and most importantly, to nurture real community, are the things at the forefront of our activity.
Hanna-Kaisa Korolainen is a multidisciplinary artist, designer, and researcher.  We visited her studio as she was preparing her pieces for the Sinua sinua rakastan exhibition.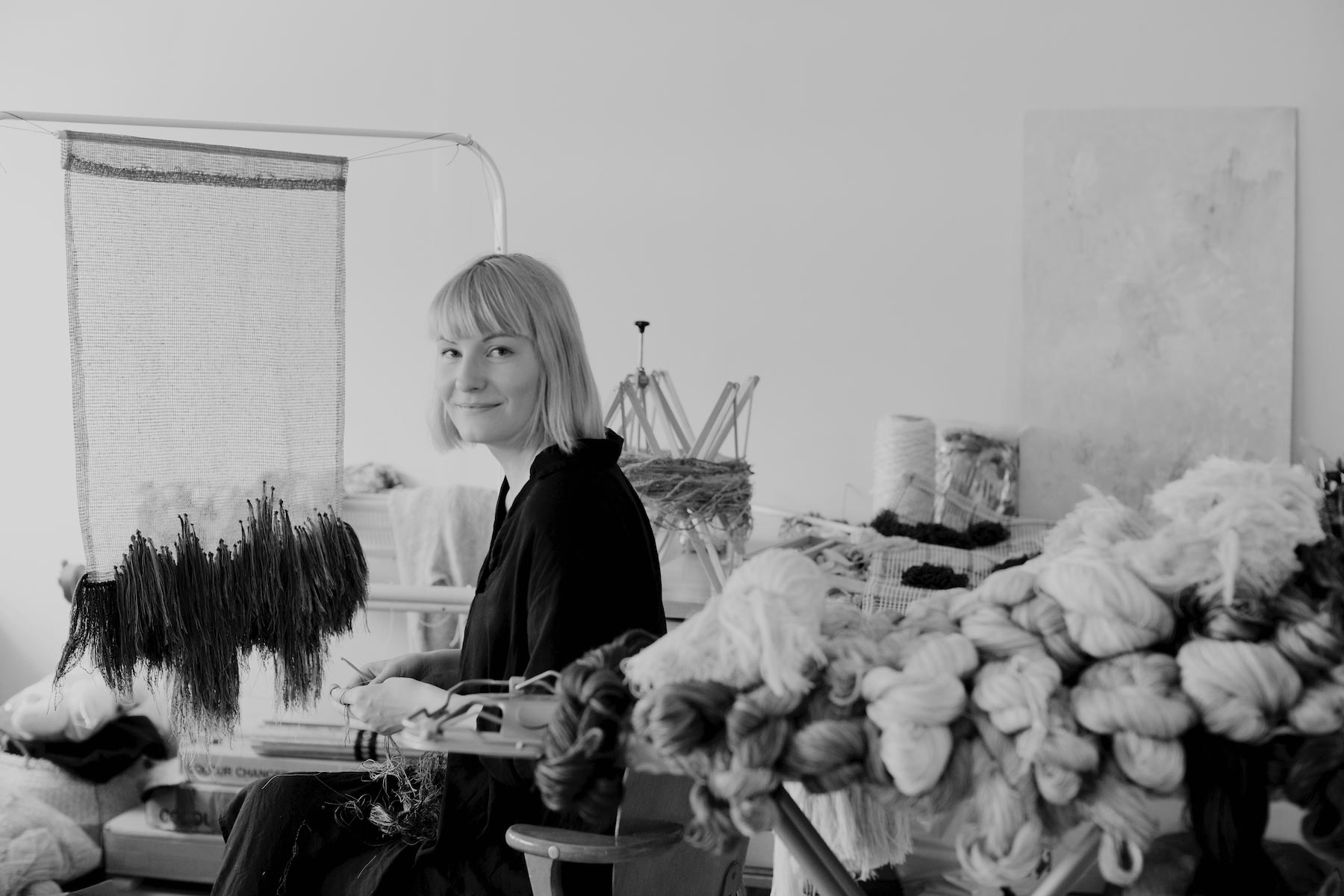 Melissa Sammalvaara is inspired by nature and our relation to it, which shows in her mossy, luscious 'rya' artworks and the preference in ecological and second hand materials.
Outi Martikainen is a Helsinki-based textile artist known for her striking large-scale woven images, as well as her distinct knowledge and use of her material.
A made-to-order summer kitchen designed by interior architect Hanni Koroma. This both beautiful and functional kitchen got its design inspiration from a traditional planing bench, which has traditionally been used as a working desk.
The group exhibition Listen to the Forest that Grows, the most recent collaboration between Institut finlandais and Katja Hagelstam of Lokal Gallery, presents a selection of artworks, craftsmanship, and design.