It is our honour and pleasure to introduce to you some of our friends, as well as their personal favourites from our Lokal Objects sortiment. Stay tuned for more!
It is our honour and pleasure to introduce to you some of our friends, as well as their personal favourites from our Lokal Objects sortiment. Stay tuned for more!
Sikke Sumari is a chef, cookbook author and restaurateur. She keeps things simple and tasteful. 
Veera Kulju / OLO Wool Blanket
When the dark and cold evenings of autumn come, I want to wrap myself in warm wool, and the Olo blanket by Veera Kulju brings the wonderful colours of autumn directly to my home sofa.
Kristallitalo / KÄPY Beeswax Candle
"And when I light a handmade beeswax candle, all that is missing is a hot drink and I can welcome even the coldest of fall days."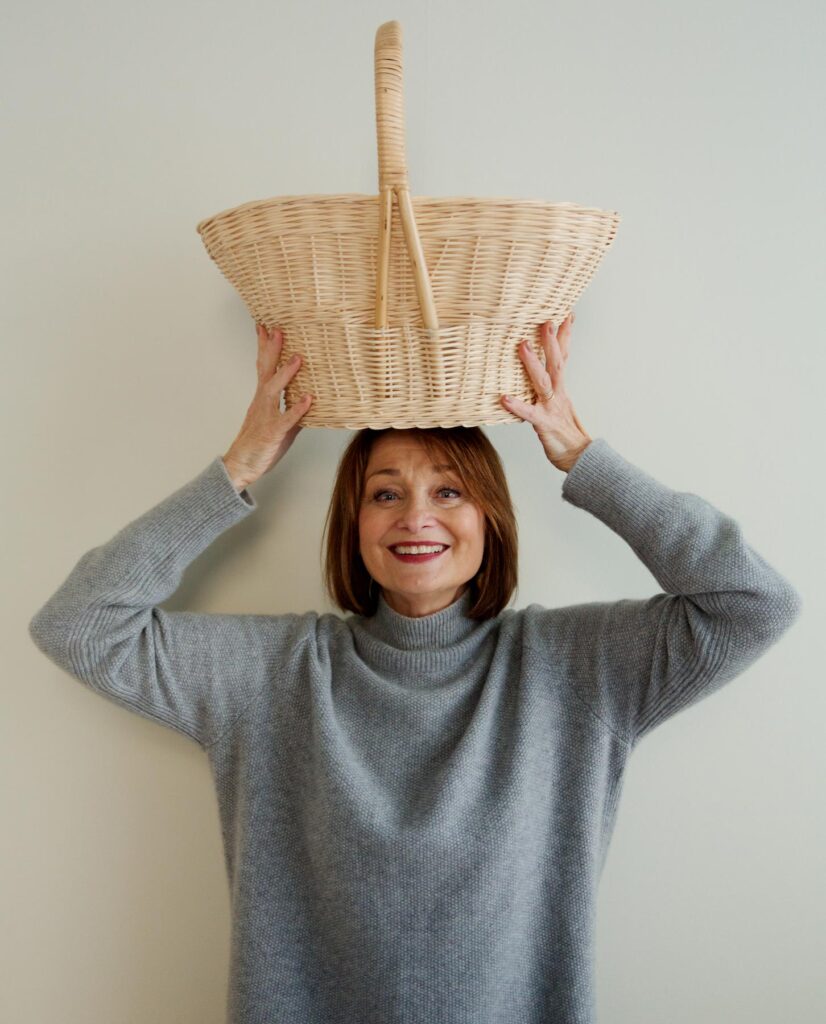 Kari Hannola / KORI Basket
"Into a handmade basket I slowly start collecting small Christmas presents for my grandchildren."
Antti Eerikäinen is a Helsinki-based publisher and restaurateur who collects books and steps.
Nikari / BIENNALE Stool
"Nikari's craftsmanship is of its own class entirely. The Biennale stool's considered minimalism is compelling. Plus – it weighs a ton, and I love heavy objects."
Company / Girl and Maple Tree Matrysohka
"Com_pa_ny's Aamu and Juuso are not only lovely people, they are also skilled and talented."
Sanna Mander / Lucky Garden DAY Tray
"Mander designed album covers for my record label back in the day, and her illustrations have always resonated with my own sense of aesthetics."
Fanni Lyytikäinen is a multidisciplinary creative mind with roots in the suburbs of Helsinki. With her background in fashion, she has a strong interest for the arts' interaction with society and time. That interest brought her to studying trends and consumer behaviour in London, as well as the work of a set designer and stylist in Finland. As a strong counterbalance, her personal work is other-worldly, freely expressive, full of colour and naive shapes.
Saija Halko / LOKKI Jug
"Saija Halko's porcelain Lokki jug is also attractive because of the delicious colour and the wonderful soft feel. The matte surface of the porcelain feels soft and gentle in the hand. I also like the fun details of the jug, like the handle, which somehow reminds me of a children's beaker mug."
Raaka Rå Tableware
"As a colour person, my attention is instantly drawn to Leena Kouhia's pastel-toned Raaka Rå dishes. I already have a couple of models of her cups in use at home and they are very much a part of our everyday life; therefore a emotional connection to her pottery is very strong. I'm especially fascinated by the new hues – it would be nice to one day have a set of small porridge bowls. It is wonderful to light a candle in the morning and pour coffee into my pink Raaka Rå cup and calm down in for the day."
Renata Jakowleff / KAKSI Drinking Glass
"Renata Jakowleff's glasses have the same vibe as the Lokki jug, and despite the hard material, the touch is somehow soft and the gradation in the glass is great. I like the way the glasses are delicately colourful, and how you can look at them in different lights and angles to get the shades just right." 
Tuomas Siitonen is a Helsinki-based architect and Master of Arts. He designs buildings and exhibitions for museums, as well as teaches the foundations of architecture at the Aalto University.
Mattila & Merz / Cutting Board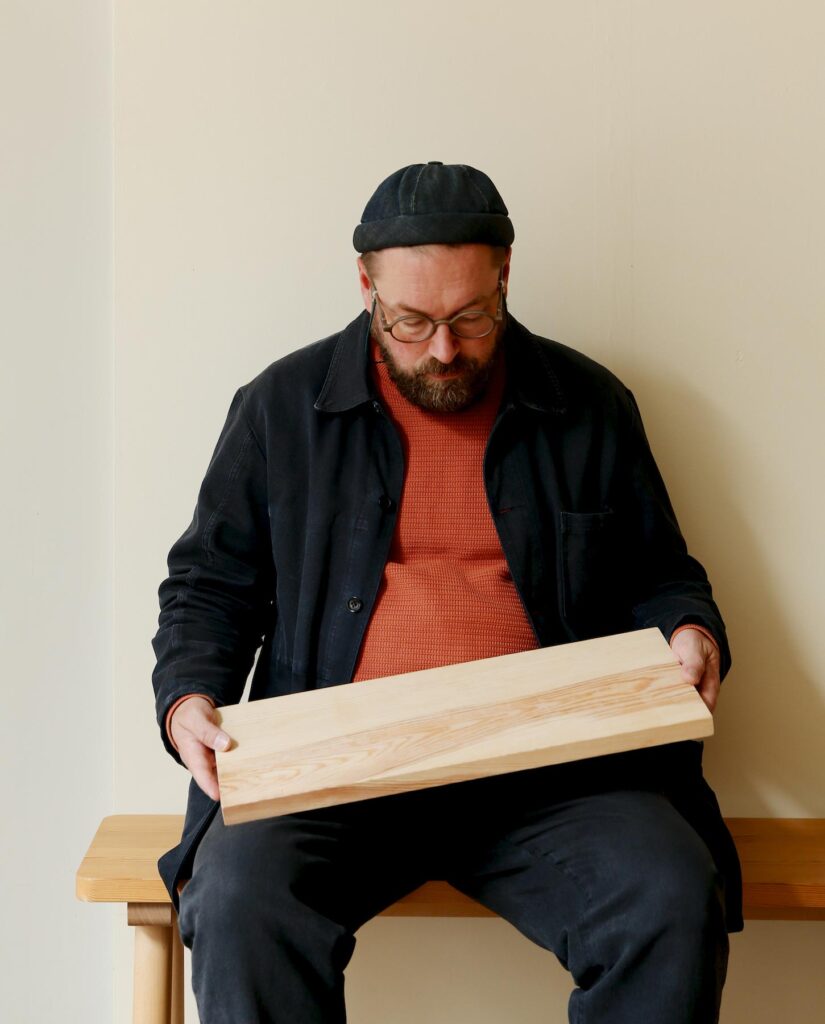 Yoshimasa Yamada / VOI Butter Knife
Alpo Ahokas / Large Market Basket
"I chose these objects because I like simple things and simple materials. Lately my thoughts have revolved around life at the summer cottage, and each of these could easily find its place there."
Sold Out

Sold Out

Sold Out

Sold Out

Sold Out

Sold Out